presents
Concert to Benefit Relief From the
Psychedelic Awe Tax
---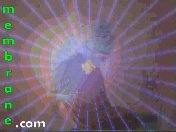 Did you ever wonder?

Did you ever wonder what it felt like to get "in the groove"? Did you ever wonder what happened when a song was actually written? Did you ever wonder about the meaning of music?

Never before has there been a concert like this... an event in which all the songs were written and recorded as you hear it... as you see it. You can witness the creation of music... you can take part in the experience. It is a 100% natural and extemporaneous show.

* Presented in true chronological order. The only additional sounds are noted... and were used to mimic the ones in our heads.

And, by the way... these guys never played together before this recording.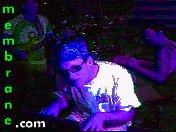 Blues Explosion
Additional audience noise from our taping at a space shuttle launch and the Pontiac Bar.
I Smell Trouble
Wow!
Two Facades (What's That...? The Jig Up, Jack?)
Additional vocals by former President Bill Clinton... "Da, humina, humina."
Are You?
Additional vocals on the Pledge and Grand Old Flag by the kids. Extra crowd noises by some crazy Americans.
Houston, My Tether's Snapped (What I'd Do for Some Friction)
Additional vocals by NASA (Narration by -- Alan Bartlett Shepard Jr., America's first man in space, the fifth to walk on the moon; John Glenn the first man to orbit the Earth and the oldest man to go back n' do it again.)
Tether Recoil
Drop On By During this song, Chris arrives... so, we set the tune to the view as you "drop on by" Earth. Additional video footage courtesy of NASA.
Stormy
Additional bonus bolt!
Connect
Additional vocals by Neil A. Armstrong and NASA (full length version only)
Psychedelic Attack
Additional vocals by "Someone From Woodstock", Timothy Leary, Jerry Garcia, Alice, Dorothy, the Caterpillar, Yukon Jack, and a hog.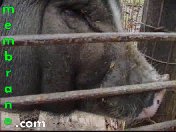 Mates
Cool Hand: Electric Guitars, Slide Guitar, Bass
Mar T.: Drums, Percussion, Bass
Chris: Synthesizer, Bass
Digital Yoda: Hammond B3, Vocals, Video, Multimeida, Web
Capn' & Sparky: Animation & Video Post-production
The Kidz: Themselves





Animation, Production and Psychetechnical Edgineerin' by


Photo Gallery
CLICK HERE for the full photo gallery.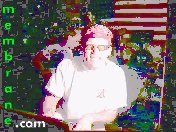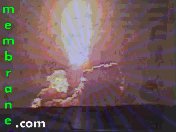 ---
Hold on to your hat!
Double Taxation Without Representation?
the follow-up album
Bonus Tracks
A Liberty Experiment
Everything's Turning Upside Down!
spawning a new holiday classic
(Will there be a Monica Bulb?)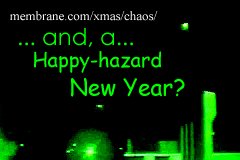 CLICK HERE to start the Real Audio stream of music.
multimedia feature
"Tether Recoil"
START VIDEO DOWNLOAD (1.3M .avi file)
© The Philadelphia Spirit Experiment Publishing Company
These graphics, images, text copy, sights or sounds may not be used without expressed written consent of the Glistening Web Communications Corporation.