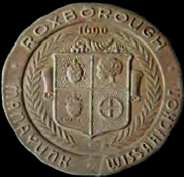 Roxborough Manayunk Wissahickon Historical Society
Roxborough Manayunk Wissahickon Historical Society
Eleven tracts of land established by William Penn in 1682 gave Roxborough its start as an important and vibrant neighborhood in Philadelphia. Early pioneers like Levering, Rittenhouse, and many others still shape the fabric of the current neighborhood. In 1854, the community was incorporated into Philadelphia with the Acts of Consolidation, yet it retains a small-town persona. With the Schuylkill River and Fairmount Park as boundaries, it is no wonder people have been making Roxborough, also known as the 21st Ward, their home for centuries. Nestled on the Ridge, the highest point of Philadelphia, Ridge Avenue twists and turns throughout the community as its main artery. With the recent gentrification of Ridge Avenue, Roxborough takes pride in preserving its rich history for future generations.
The Roxborough Manayunk Wissahickon Historical Society welcomes those interested in local history, the Roxborough Library Archives and public and monthly Society Meetings, bringing forth educators specializing in area history. For questions about history or interest in becoming a Historical Society Member, please submit the following form.
For those who wish to mail their membership information, the address is -- RMWHS, 403 Rector Street, Philadelphia, PA 19128
The annual fee for membership is:
Student: $10
Single: $20
Family: $30
Corporation: $50
We would need name, address, phone (optional) and email (optional) for new members.
Membership Information, Questions & Comments
---