Andy Cahan Sound Download
from the CD Snarfel
Sponsored in part by:
(click here to visit the site)

---
PLEASE CLICK HERE IF YOU NEED HELP WITH MULTIMEDIA.
There are 25 great songs on the CD.
Order It Here
---
For Reals
sample stereo clip .wav file 822k
sample mono clip .wav file 411k
full length stereo .wav file 15M
full length mono .wav file 8M
Lyrics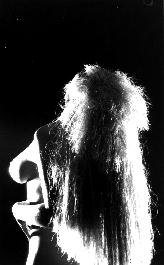 Your body is hot and so is mine
As I slip into your silky thighs
Itís so wet and feels so fine
You taste so young all the time

Squeeze me tight
And feel my flesh
And swallow my creamy fire
Our hearts are pounding like a million drums
Beating out all nightís desire

For Reals
For Reals Baby
For Reals

Touch me touch me Iíll explode
Over your burniní body oooooh...
Itís your lips itís your toung
Melting me till it comes

Over and over and over again
To satisfy never end
Thatís the way itíll always be
Just you and me in ecstasy

For Reals
For Reals Baby
For Reals

©1993-1997 Andy Cahan
Phanana Blap Music-ASCAP
---
You can win a sample CD that might include this song by figgerin'
The Paradox of Pandora's Rombox.
---