What's This Album All About?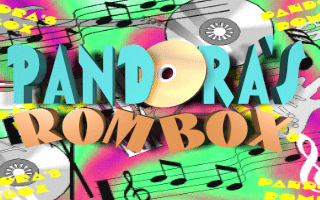 RomBox.Com is a place where bodies, minds and spirits come together. The songs chosen for the disc represent a variety of these artists. The 20 selections work together to tell a story about relationships - give and take, love and hate, good and evil, justice and inequity. The overall theme is a comparison between a sexual relationship and the meaning of life.
Impossible?
They said it was impossible. They said it couldn't be done. All I said was, "Let's have sum phun."

Imagine you could unlock the door to see yourself... what would you see?
Imagine....
Suppose you always wanted to make an album with Bob Marley... or John, Paul, George and ....

Imagine that you really wanted to make a difference in the outcome of the human race?"
Can Dreams Come True in a World of Chaotic Systems?
The music of RomBox.com is an experiment in making dreams come true in a world of chaotic systems. The audio CD represents the trial results of the sonic study. Other multimedia results can be found at http://rombox.com/cd/
"The beat of the music is not sterile and exactly repeating. It is like a heart beat. It slows down or speeds up a little. Often so little that it is not noticeable. The heart beat is chaotic, it does not keep perfect time. Like the heart, if the beat gets too far out of line, the music sounds bad. But also if the beat is too repetitive, the music sounds bad and is boring."


- Todd Culman, physicist/keyboardist
If you substitute "heart beat" with life, you can apply the idea to help make your dreams come true.
If you don't really understand the chaos theory, that's ok. Think of it this way: traditionally a "record album" was intended to be played from the first song to the last song (linear). The RomBox.com audio CD was designed not only for linear listening, but also for continuously repeating the linear sequence in a loop (repeat mode). Now, think one step further and put your CD player into shuffle mode....
As in life, the ingredients of the RomBox audio CD include: Spirit, Mind, Body, Sex, Drugs, Rock-N-Roll, with a healthy measure of Spontaneity.
Mix them with a feather, and it won't be boring. Mix them with a mortar & pestle and watch it explode!
Sponsored in part by:
(click here to visit the site)

---