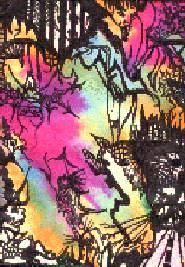 Shadows
by
Snake Handling Immortal Tongue Speakers
C. Moore: keyboards
Doubting Robert: bass
Music Downloads
---
Who are the shadow people? Those who dwell in the shadows, without light. Those coursing their own path through the inconsistant rhythm of a heart beating without life.
Here we present a simple musical representation of an independently beating heart (bass), and the ever-present light (keyboards), that will provide the willing with a comforting rhythm to guide the heart. The light's only request is that the heart not look on in askance; the light must simply be received. And so the interplay of the keyboards and the bass.
---
Sponsored in part by:
(click here to visit the site)

---
---
---
All music is written and recorded spontaneously.
c. The Philadelphia Spirit Experiment Publishing Company
These graphics, images, text copy, sights, or sounds may not be used without expressed written consent of the Glistening Web Communications Corporation.