Christmas Treasures
please click here to send a letter from Santa: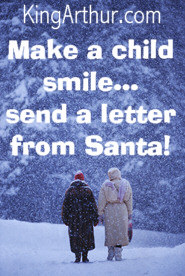 Introduction
These selections are part of an on-going Christmas tradition.
---
A selection of familiar Christmas music from a wide of range of genres (and, performed live by our Houseband.)

Over the River and Through the Woods | Do You Hear What I Hear? | We Wish You a Merry Christmas | You're A Mean One, Mr. Grinch | Let It Snow Streaming Music Video or Download | Auld Lang Sang | He Is Born / Sing Noel Medley | It's Beginning to Look a Lot Like Christmas | Winter Wonderland | Rudolph The Red Nose Reindeer | O, Christmas Tree | Have Yourself a Merry Little Christmas | The Christmas Song (aka Chestnuts Roasting on an Open Fire) MPEG Music Video | Joy To The World | O Come, All Ye Faithful | Rocking Around The Christmas Tree | Deck The Halls | Joly Old Saint Nicholas | The Twelve Days Of Christmas | Angels We Have Heard On High | Jesus Is Just Alright With Me (Doobie Brothers Coversong) | Jesus Is Just Alright Streaming Music Video or Download | O Little Town Of Bethlehem | We Three Kings of Orient Are | Hark The Herald Angels Sing | Jingle Bells | New Year's Day (U2 Coversong) | Jingle Bell Rock | The Little Drummer Boy | Frosty The Snowman | Away In A Manger | It Came Upon a Midnight Clear | God Rest Ye Merry Gentlemen | Santa Claus is Coming to Town (ogg vorbis) | White Christmas (MPEG music video) | Silent Night
---
New Christmas music that is written and performed live by our Houseband.

lyrics and downloads

---
You may want to visit the
multimedia crash test area
prior to downloading multimedia files.
Click here to visit Christmas past.
---
Thank you:
PhilaNet.com & KingArthur.com
© The Philadelphia Spirit Experiment Publishing Company
These graphics, images, text copy, sights, or sounds may not be used without expressed written consent of the Glistening Web Communications Corporation.