Paulette Bensignor - Fine Artist
(610) 664-0972 · (610) 664-3101 fax · pbensignor@aol.com
click here for more information or to inquire about art for sale
Murals
Interior Murals by Commission


I am available to paint wall murals for homes, businesses or other projects.
Here are some samples of recent works. Please contact me for more information.
One of Paulette's latest mural works (shown below) can be seen on the walls of Canine Clippers in Manayunk, Philadelphia, PA.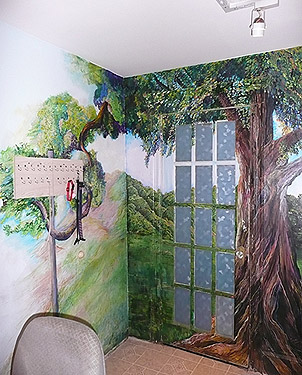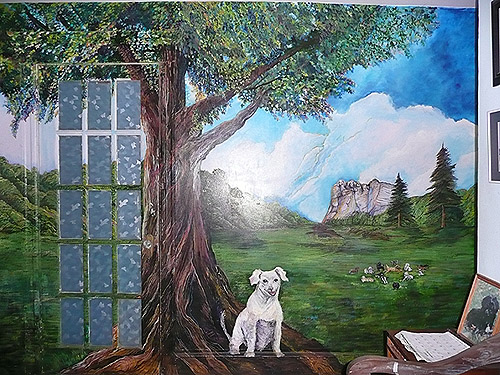 ---
Paulette Bensignor - Fine Artist
(610) 664-0972 · (610) 664-3101 fax · pbensignor@aol.com
click here for more information or to inquire about art for sale