---
"Album Reviews"

Sponsored In Part By
---
Sublime-BADFISH EP
(Skunk Records)
This five-tracker was the band's last release prior to Brad Nowell's death. Consisting of many rarities and outtakes from early 1988 ("Roots of Creations") to two live tracks from a 9/9/94 show in San Francisco ("Untitled Dub" and "We're Only Gonna Die For Our Arrogance") to two tracks from the 40 OUNCES TO FREEDOM full length ("Badfish" and "Don't Push (Original)"). Sublime blends dancehall, ska, punk, and good old fashioned rock and roll to make a unique sound, which is truly rare in today's music world. Sublime may be gone, but is not forgotten.
- Al Slavicsky
---
Baillie and the Boys-LOVIN' EVERY MINUTE
(Intersound Inc.)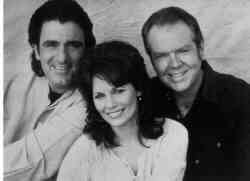 This CD has the best of two worlds. It has the upbeat sounds of "new country" tunes combined with several folk sounding ballads. The strong lyrics and wonderful harmonies make up for the often repetitious drum beats. This is a familiar sounding album in a comforting way. It'll keep you guessing as to who the artist is!
- Rebecca Szilvagyi
---
Monkey Chuck-GOING TO BEN'S
(Yike's Records)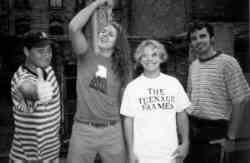 This is the second full album for these guys from Kalamazoo, and a strong one, indeed. Herein contains seven songs, complete with very literate ideas, solid musicianship, and peerless harmony. Personal favorites include "Telephone Pole," "Tonight With You," and "Subaru." While their Gin Blossoms-meets-the Beatles sound permeates the majority of this release, they conclude with the very live "Electric Frog Flexor," a delectable slice of original funk. It really kicks!
- Eric Harabadian
---
Duncan Sheik-DUNCAN SHEIK
(Atlantic Records)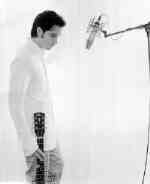 Well produced, radio ready, lite FM staple stock. What do you expect when the man, Rupert Hine, is at the helm of this CD?
- Patrick Ondrus
---
Men of Vizion-PERSONAL
(MJJ Music)
This group is making mad noise with its smash hit "House Keeper." This album is full of ballads that get "Personal," "When You Need Someone" to "Do Things" "Night and Day" and then you realize "It's Only Just a Dream," so let Men of Vizion "Show You the Way to Go." Production on this joint is handled by Teddy Riley and Spanky Williams, who both do outstanding jobs. Destined to be around for a long time, these Men definitely have a Vizion.
- Rip
---
Micheal Hill's Blues Mob-HAVE MERCY!
(Alligator Records)
Once in a lifetime comes a guitarist who is able to redefine modern music, and Michael Hill is that person. Combining the best elements of blues (delta/Chicago and modern electric), Marley style reggae, hard rock, R&B, jazz, and funk, Hill mobilizes them into a radical sonic bliss which is the high side of HAVE MERCY! The low side of the release is that it may tune out the traditional blues listener for the same reason. Revolutionary modern blues.
- Al Slavicsky
---
Yontz Sucre-ELECTRIC JAM
(Buzzjam Music)
When you think of modern guitar greats, there are a few that come quickly to mind; let's see, there's Johnson, Vai, Satriani, Van Halen, Sucre... Sucre? Who is that?! Well, you may be asking yourself that question now, but if there is any justice in the world, you'll be hearing about this Raleigh, NC, native soon enough. From the aggressive to the serene, Yontz Sucre and his band paint colorful soundscapes awash with splendid harmonics, rhythms, drive, and melody. This is primarily an instrumental album, but his version of Hendrix's "Little Wing," with Jennifer Carpenter on vocals, should not be missed. For those who tire of the overdone, lo-fi alternative scene and are in search of true guitar heroes, look no further!
- Eric Harabadian
---
R. Kelly-I BELIEVE I CAN FLY(music inspired by the motion picture SPACE JAM)
(Jive/Tavadash Music)
This single from the bump and grind pro heads in a totally different direction from previous R. Kelly releases. "I Believe I Can Fly" has gospel overtones with a church choiresque feel to it. R. Kelly really sounds convincing as he croons this outstanding song. This is bound to be another R. Kelly smash single.
- Rip
---
Necromantia-FROM THE PAST WE SUMMON THEE
(Wild Rags Records)
Hailing from Greece, Necromantia delivers extreme black death metal which is like no other due to its very intelligible vocals not full of grunts and growls. Musicianship is strong and pulverizing while remaining dark and gloomy with cesspoolish lyrics that are controversial due to overtones about the occult and spiritual death. Bleak, morbid release for true brutal black death metal fans only. Others, stay away.
- Al Slavicsky
---
Tim Skold-SKOLD
(RCA Records)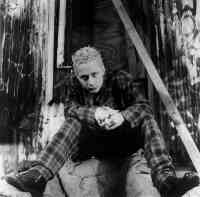 Heavy metal for the '90s. It's industrial, sure, but this guy rocks. Thank God someone actually remembered that songs are more important than noise.
- Patrick Ondrus
---
Crawl-CONSTRUCT, DESTROY, REBUILD
(MIA Records)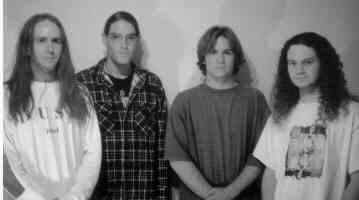 Following up last year's debut, Crawl offers no surprises this time out. Strong industrial thrash a la Biohazard, with a ton of crunch. Aggressive, arresting, and angry, Crawl seems content to remain true to their roots, and they're not gonna get any complaints from me. A brutal set.
- Shane Copher
---