---
"Leadhead's Lounge"
by Shane Copher
---
Crystal Gayle-A CRYSTAL CHRISTMAS
(Intersound)
An '86 release, remastered and reissued, this is a very "traditional" holiday effort, complete with full orchestration. Crystal's beautiful and stunning voice makes this one worthy, as the songs seem tailor made.
---
Medalyon-VISIONS
(Fortunate Records)
An excellent release from start to finish, Medalyon has a distinct resemblance to early Queensryche, who they list on the album notes as an influence. Powerful arrangements, tight musicianship, and Rick Shay's vibrant vocals easily give Geoff Tate a run for his money and should help Medalyon swallow up some fans, as well. I highly recommend this one; it's top notch.
---
The Bellamy Brothers-TROPICAL CHRISTMAS
(Intersound)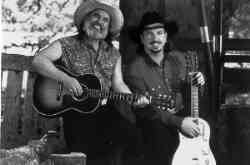 A combination of holiday favorites and the Bellamies' own unique, often humorous offerings, including brand new lyrics for "Jingle Bells" (A Cowboys' Holiday), "Old Hippie Christmas," and the title track, which is sure to make Jimmy Buffett jealous. A diverse blend of music, both old and new, expertly produced, this is one of the finer holiday releases in recent years and well worth adding to your collection.
---
Powerface-4 ON THE FLOOR
(Yikes! Records)
A strong sophomore effort from these local rockers that offers the intense, grinding sound that fans of their live shows have come to expect. The transition of these tracks from the stage to the studio is smooth, managing a minimal loss of impact. "Sendit" kicks this one off in aggressive fashion, followed by the infectious groove of "Lengthwise." "Real Fresh Like" and "Leather Daddy" round out the set. Powerface seems poised to progress to the next level, and this should help open the door.
---
Alabama-CHRISTMAS VOLUME II
(RCA Records)
With a mix of holiday standards ("Little Drummer Boy," "O Little Town of Bethlehem"), updated versions of Christmas favorites ("Rockin' Around the Christmas Tree") and some strong originals, Alabama shows their usual knack for making the songs sound tailor made for them. This is a "celebrity" holiday effort that carries more weight than most. "When It Comes to Christmas" and "The Blessings" stand out as the best of a good seasonal collection. Chalk up another hit for the boys from Fort Payne.
---
Floodgate-PENALTY
(Roadrunner Records)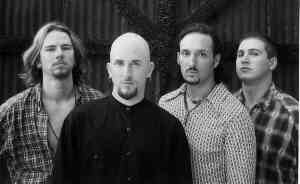 Eleven tracks of grunge-flavored rock, with a strong foundation and riffs to spare. It contains the power of a hardcore project without all the angst and hatred. There is more than a slight Sabbath influence in the mix, and with the help of a solid production and the nifty axework, Floodgate has released a sound effort for hungry fans of mainstream heavy rock.
---
Ty England-TWO WAYS TO FALL
(RCA Records)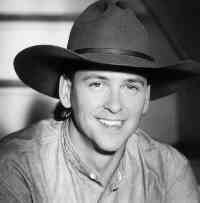 If you like your country in the commercial vein, Ty England is right down your alley. Plenty of danceable, radio-friendly tunes, along with just enough ballads to spell airplay. Ty handles the material with ease. A strong instrumental backing gives this one a boost. "Last Dance" and "All of the Above" have hit written all over them.
---
Sponsored In Part By