Andy Cahan

"The Most Famous Musician you Never Heard of"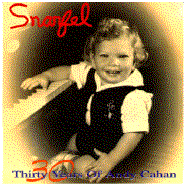 Sure, he is the Turtles keyboardist. And yeah, he's friends with Ringo Starr, Harry Nilsson, Eric Carmen, Jimmy Webb, Jimi Hendrix, Little Richard, Chuck Berry, The Monkeys, Seals & Croft, and other luminaries. But, have you ever heard of 'em? Me neither, but check this stuph out:



---
You can win a sample CD that might include some of Andy's gems by figgerin'
The Paradox of Pandora's Rombox.
Sponsored in part by:
(click here to visit the site)

---
---