Fires!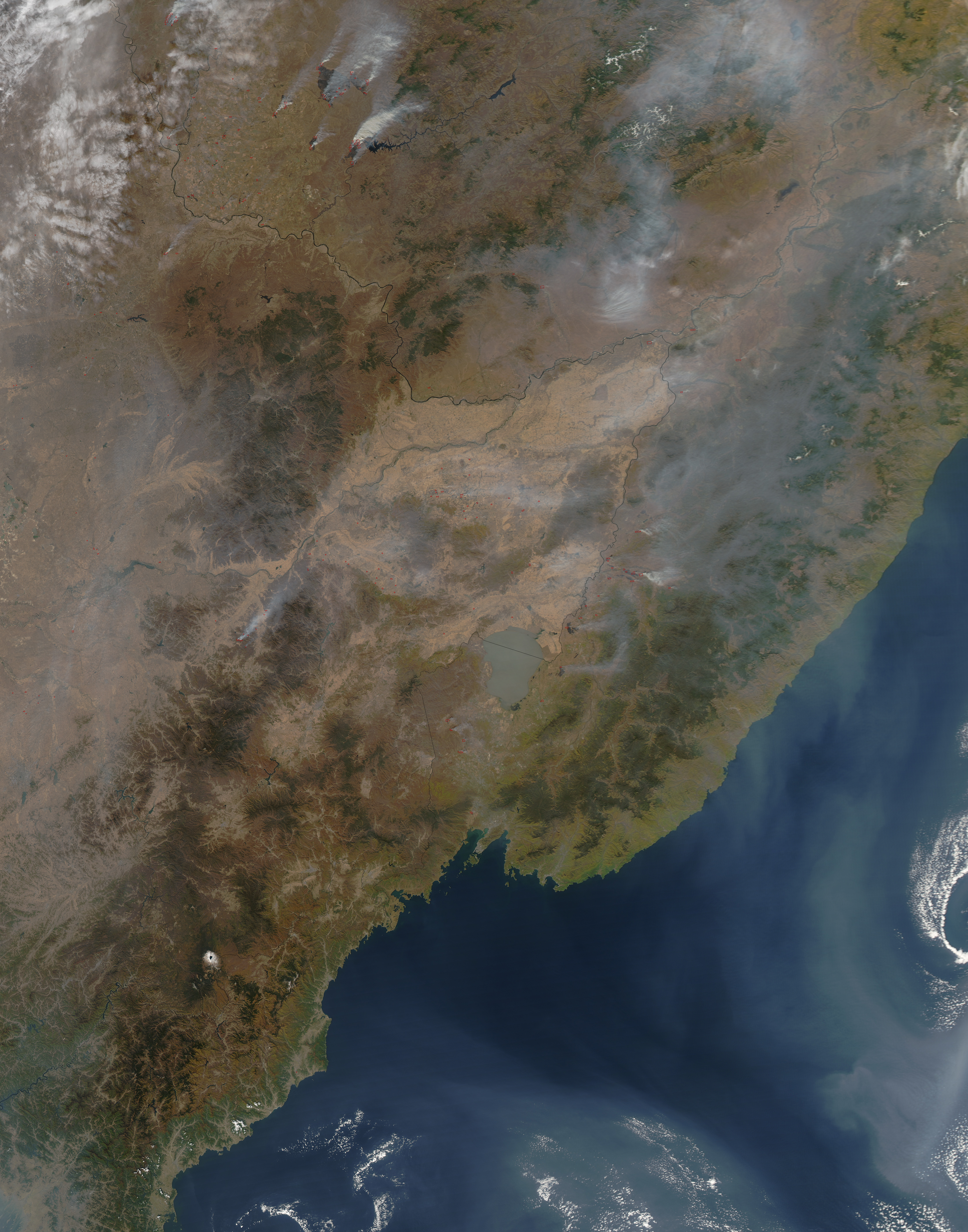 Smoke clouds the skies across northeastern China and southeastern Russia in this image taken on October 8, 2011, by the Moderate Resolution Imaging Spectroradiometer (MODIS) on NASA's Aqua satellite. Widespread fires are marked in red.
The dry, windy weather of autumn created hazardous fire conditions in northeast China. On October 9, officials in Heilongjiang, the province shown here, raised the fire alert level to its second-highest level, said Xinhua news. Russian officials, meanwhile, reported monitoring four large wildfires in the Far Eastern Federal District, which includes the area shown here.
References
EMERCOM of Russia. (2011, October 10). Fire situation as of 06:00 10.10.2011. Accessed October 10, 2011.
Xinhua. (2011, October 9). Hundreds evacuated for grassland fire in NE China. China Daily. Accessed October 10, 2011.